Murphy, Murphy, He's Our Man!
The control freak in me learnt an invaluable lesson today - the hard way: When Uncle Murphy is out and about, thou shalt wrap yourself up into a quilt and sleep the day off.
Allow me to elaborate on one of the yuckiest days ever in some details:
11:00 - Wake up (It's a national holiday, yay! Not that it matter to me nowadays. Oh wait, I will be in solidarity with Kashmir today)
12:00 - Fight with parents needlessly.
(So far the day goes by as usual!)
1:00 - Decide to get my dinky (previously 'car') a wash
1:10 - Realize that dinky doesn't want to start today. Kick it. It starts.
1:30 - No service station would do it. It appears everyone in the city's picked today for a carwash!
1:50 - Get back home determined to clean her up myself.
1:55 - Begin search for vacuum cleaner
2:23 - Find vacuum cleaner buried deep in the storage room (God bless marble flooring)
2:35 - While trying to extract vacuum cleaner, end up pulling too hard and ensuring that a mountain of (very heavy!) boxes collapse on me like a house of cards.
2:50 - Still under the boxes, I have a feeling today's one of those days. Nonsense!
2:53 - Free again, I pull the vacuum cleaner down to the car. Break its suction rod in the mean while. Bah, who needs it anyway!
2:59 - After finding kilometers worth of extension cables, the vacuum is ON! Hurray! Murphy's got nothin' on me!
3:00 - Blackout. F***.
3:09 - Find an old brush to substitute the vacuum. Brush ends up dirtying the car further.
3:10 - Start washing. No water.
3:12 - Find a creative solution to reroute water from neighbours water tank to my car! MwAha!
3:22 - While applyin soap over a tyre, I see it's punctured. Argh! With soap all over the place, I drive her off to a tyre fixing place.
3:51 - Fight with tyre guy! He made me an offer for my car! And the price he offered, was an insult! Come back home. Resume Washing.
3:58 - Still washing.
4:00 - Electricity's back! Oh wait. I'm all wet and the vacuum's old as shit. Get electrocuted.
4:11 - Still washing.
4:15 - Fight with parents again since I'm grumpy and no I don't want lunch.
4:38 - Come back into house.. Cold, wet, incredibly hungry.
4:50 - Eat. Change. Head for gym. A work out ought to change the course of the day.
4:51 - Shit! The tyre's still flat. It's cool.. I was gonna jog anyway.
5:28 - Reach gym. Gym's closed. Public holiday, you moron!
5:50 - Get back home. Get into a hot shower.
5:58 - Nothing makes me happier than a nice loongg hot shower.. Mmmm!
6:00 - Blackout. Shower's gonna have to be cut short!
6:45 - Call a friend I was supposed to see. Plan's off. No surprises.
6:46 - Call another friend I haven't hung with for a bit. Today will be the day! Murphy doesn't work after office hours, right? Plan's confirmed.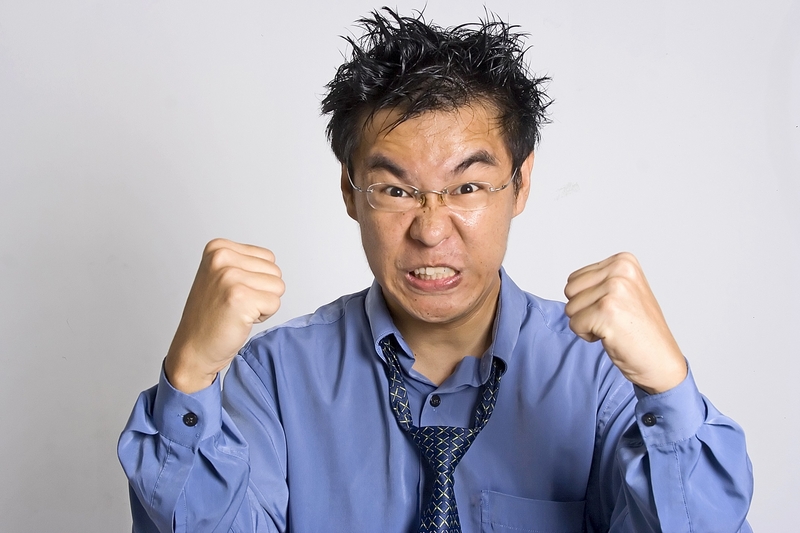 7:20 - Get a frantic call from a friend studying at Yale, that he needs help with economics homework! Wtf, if I have to help you, why are YOU at Yale?!
8:35 - Finish helping him. Email to check up status of my work permit. Need a new life.
8:37 - Pulling my hair out as I get a quick response saying that it's stuck somewhere cos of further information needed from the company. Email company.
8:40 - Another quick response. It'll be sorted, but this just cost me 2-3 more weeks!!! B*** C***! This means I'm stuck here jobless and won't even make it to the conference I so wanted to chair in Europe.
8:50 - Quick dinner.
9:03 - Running down the stares! Looking forward to a drive in the sparkling clean car.
9:03(and a half) - Correction: Sparkling clean car with a flat tyre.
9:15 - Change tyre. Head out.
9:32 - Reconcile with tyre guy. Pay him a fortune. Secretly wish I'd sold him the car.
9:40 - Nice casual drive. Ah!
9:50 - Get pulled over by traffic cop. Apparently one of my headlights isn't working.
9:58 - Negotiate my way out of it! :) Now he just wants to see my driver's license and I'm off!
9:59 - Where's my driver's license? Oh yes, in my wallet. Where's my wallet? I do not know.
10:20 - Negotiate my way out of it. Wait, 'beg' would be a more appropriate verb.
10:35 - Get to college where I need to pick up the friend. Call her. No answer.
10:38 - Call her again. She's in bed and ill.
10:52 - Make this post, praying that I can just get back home without event and that tomorrow would be a better day..
(This post will probably get corrupted while publishing and I will have to redo it all)